Modular Apartments, Condos and Townhouses
Everyone deserves a safe, comfortable place to call home.
Modular construction can help make it happen.
A Made-in-BC Housing Solution
In B.C.'s hot housing market, multi-family dwellings such as condominiums, apartments, and townhouse complexes are helping increase the housing supply for our neighbours. By utilizing Freeport Industries' modular construction process, governments and real estate developers can bring large-scale residential projects to market on-time and on-budget.
Why choose modular construction for multi-family housing?
Large-scale residential construction projects can easily lead to big delays and cost overruns. With Freeport Industries' proven construction model, we are able to deliver excellent quality while mitigating the risks around trade availability and weather conditions.
Get your project to market faster with commercial modular construction and the proven experience of Freeport Industries.
About Freeport Industries Commercial Building
Multi-Family Housing
A welcome home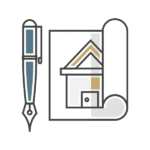 Prefab construction offers efficiency in design, planning, and construction. Time is money and our modular process ensures a quick and efficient timeline without compromising quality.
Freeport Industries builds prefab multi-family housing in a factory-controlled environment. That means construction can begin while the site is being prepped and materials stay out of the elements.
Today's prefab housing and construction projects are highly customizable to meet your project's needs. Variations in elevation, materials, and architectural design make your building part of the community.
The Freeport Industries advantage is our team. Factory-built housing means that trades have stable jobs and your project receives ongoing quality control testing every step of the way.
Multi-family Modular Construction
Modular Apartment Buildings
Modular Condo Developments
Modular Townhouse Construction
Ready to build?
Partner with Freeport Industries on your residential real estate project.