Modular Schools, Classrooms and Daycares
Outstanding education facilities that are designed and built to help students learn, thrive, and succeed.
The modern modular school
Modular construction has evolved since the days of drab portable classrooms. Our prefabricated classrooms, daycares, laboratories and schools are designed to meet the needs of students and teachers alike. We know that a well-designed, quality education environment improves learning, retention, and test scores.
A Freeport Industries modular facility is designed and constructed to meet your community's specific needs and comply with all relevant codes. By adding details and features that are unique to the local culture, students and teachers can have a sense of pride and ownership in the building and education.

Why choose modular construction for your school?
Prefab construction is an excellent choice for new schools, classroom additions, and complementary facilities. Our shorter construction schedules allow work to be completed during the summer, minimizing disruption to students and staff. Everyone can return to a new, exciting and innovative space, ready to start the new school year with renewed enthusiasm.
Education infrastructure that's as smart as it looks
School boards are constantly balancing the needs of staff and a growing student population with budgetary realities. Rapid advancements in technology and a better understanding of learning environments have inspired our team to help think about the present and into the future.
Today's education facilities need to consider the need for things like electrical wiring and outlets, SMARTboard placement, hearing loops, acoustics, natural light, and HVAC.
Quality modular construction begins with thoughtful design. Let's build something that our students can get excited about.
Education Facilities and Buildings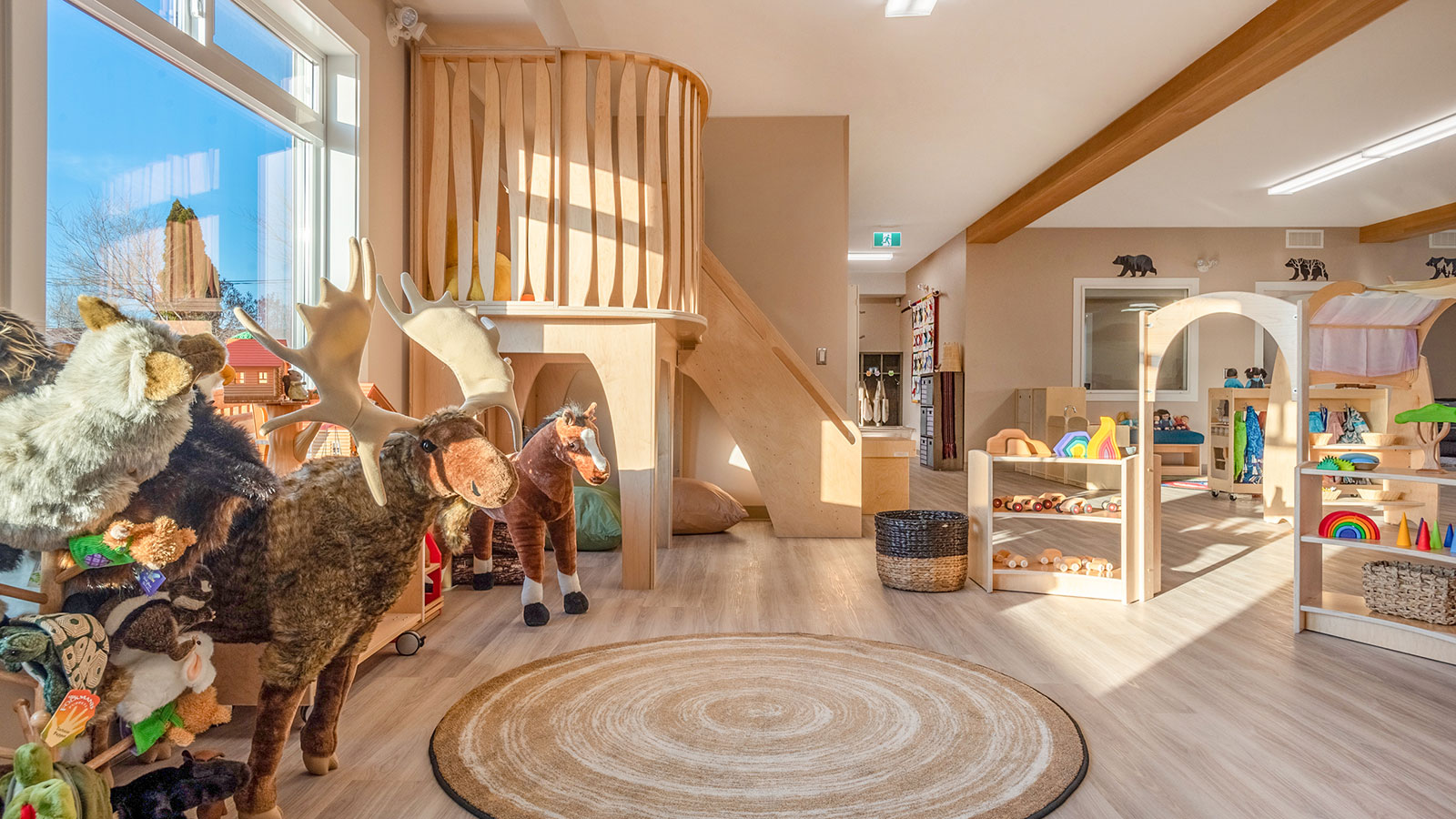 Daycare and Early Childhood Education
We design and construct daycare facilities that meet each community's specific needs and comply with all relevant codes. In this facility, we added features unique to the local culture, and we also installed a code-compliant kitchen to allow for food preparation for the children.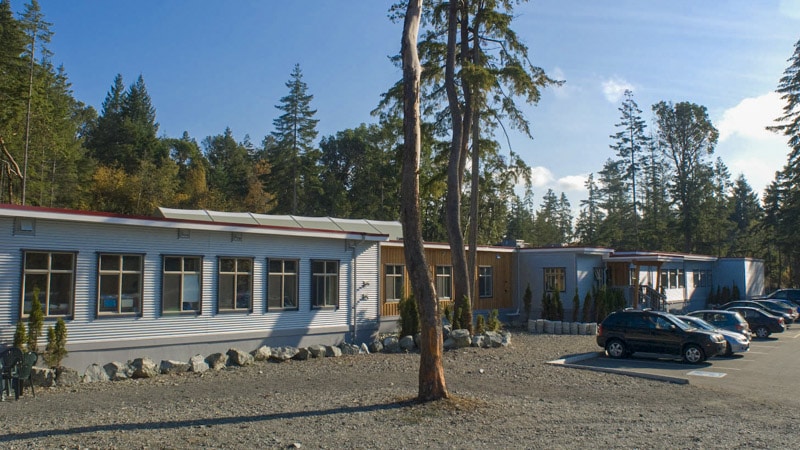 K-12 Schools and Classrooms
Whether you need a classroom addition or a standalone school, Freeport is here to help. We offer customized solutions that promote learning and foster social interaction. Our modular schools and classrooms provide a positive and engaging environment for students while adapting to fit diverse needs and learning styles.
Colleges and Universities
Post-secondary institutions serve a wide variety of students with differing needs and the standards for architecture and design are often greater. Freeport can adapt to meet your unique requirements, such as this laboratory that Freeport Industries completed for the University of British Columbia.