If you're planning to purchase or build a new home, your initial thinking might likely be to call up a home builder for a site-built home. After all, it's probably what you're used to.
There are many reasons people choose to build a new home. Perhaps the area you're interested in has a small market of existing homes to choose from. Or, perhaps you have a wish to live in a home with the exact floorplan, features and design you want.
Regardless of your reason for looking at a new home, it's important to learn more about the different home building options out there.
Site Built Homes
This is your traditional home construction. Your home is built on the site where it will permanently stand and is subject to all local building codes to ensure your safety before you can gain occupancy. All of the materials that go into the home are transported to the site and then assembled on site. Your home has an estimated cost based on the exact measurements of building materials that will be used, and the transport of them. During construction, materials may be stored onsite and the unfinished home is exposed to weather.
Manufactured Homes
Manufactured homes are built in a controlled factory environment utilizing many of the same building materials used in site-built homes. As with site built homes, your home is subject to all local building codes to ensure your safety before you can gain occupancy. Because the house is constructed indoors, the construction schedule is not subject to weather delays and construction time tends to be much less. Manufactured home builders purchase construction materials and appliances in volume, which helps keep costs lower than what you might expect to pay for a site-built home.
Modular Homes
Modular home building also takes place within a controlled factory environment. Modular homes can ship to the home site fully complete or with some work left to be done. This allows for these homes to be as fully customizable and unique as their site-built counterparts. Often homes are shipped in sections and assembled onsite by use of a crane. Modular homes are typically placed onto a permanent foundation and can be multiple stories. They can also have basements, garages and unique roof profiles which make them virtually indistinguishable from traditional site-built homes.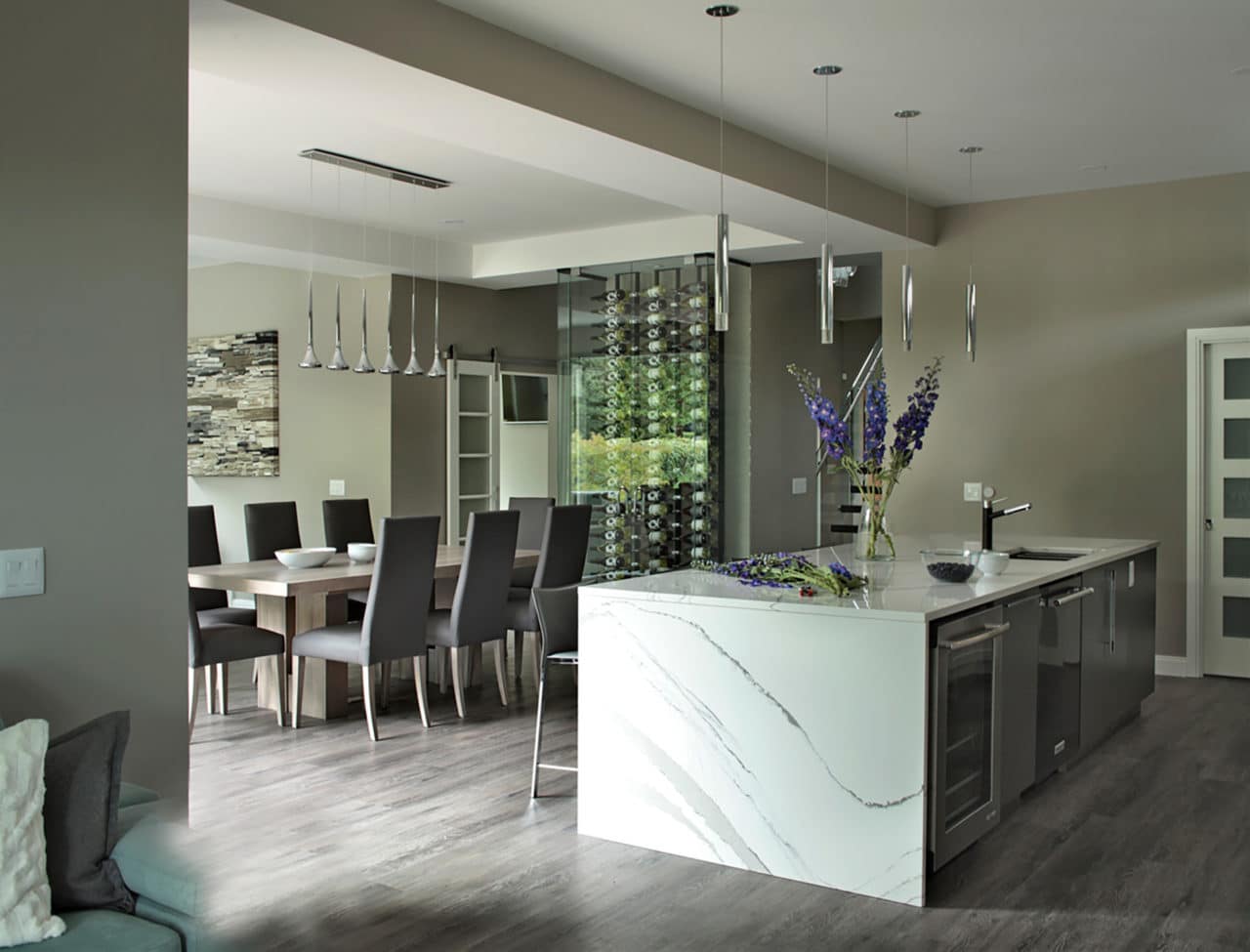 All the same building codes apply. Plus, because much of the construction occurs within the factory, you will also benefit from the similar bulk cost-savings and time savings as manufactured homes.
How do You Choose?
It's important to consider all your options and we'd love to discuss with you the benefits of Freeport Modular Homes. Our homes can include the same high-end features you would find in a quality site-built home, with the addition of energy-efficient construction and green features to ensure heating, cooling and lighting costs remain low.